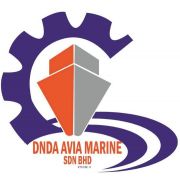 DNDA Avia Marine strives to be the best solution provider in supply, maintenance and repair which focus mainly on maintenance and repair of various types of marine equipment for ships and boats. DNDA Avia Marine also covers the supply and maintenance of marine equipment such as electronic, radio and radar to our prospective client that involve in maritime activities. The company is also capable of providing services such as supply, maintenance and repair of avionics equipment, communication and radar for fixed wing aircraft and helicopters. Company clients include MMEA, RMN, RMAF, RMP and FIRE AND RESCUE DEPT.
DNDA AVIA MARINE SDN BHD has also been appointed by Perlis Marine Engineering (PME) as their preferred Marketing Agent to market their Self- Righting SAR boat locally and abroad. We have also been appointed as Distributor for Forward Looking Infrared (FLIR) , ResQtech and Carmanah Solar Powered Airfield Lighting.
DNDA AVIA MARINE SDN BHD is also capable of providing Training System Solutions and customised training program to meet customer needs. Our training division consist of training system expert which could provide expertise in Competency Based Training and Assessment implementation, training need analysis and training design & development.
The strength of DNDA Avia Marine Sdn Bhd lies in its experienced management personnel and qualified training system expert & logistician team. In addition, DNDA Avia Marine Sdn Bhd has also established good relationship with OEM and suppliers both local and abroad to provide high quality products and services.
By maintaining high standards and ethical working culture, our main objective is to attain a solid reputation among existing customers and suppliers. Our long term goal and strategy is to achieve a position as preferred company by government and private sectors in the provision of professional services to our clients.
Core Value
Created On Sunday, 10 June 2012 15:15
Written By Super User
Category: About Us
01Quality
DNDA Avia Marine Sdn Bhd strives to continuously provide high quality services and products that exceed clients' expectations.
02Professional
To deal with clients in the most professional and ethical manner in fulfilling their needs and desires.
03Integrity
To maintain the highest integrity by delivery of services and products at mutually agreed cost and the safe keeping of client's business information.
04Teamwork
To perform and work together as a team with our customers, suppliers and consultants that meet their expectations.
05Knowledge
To seek and improves knowledge and skills through the process of continuous learning and personnel development.
Company Profile
Created On Sunday, 10 June 2012 15:28
Written By Super User
Category: About Us
Name of Company:
DNDA AVIA MARINE SDN BHD
Registered:
973132-V
Date of Incorporate:
28 December 2011
Address:
Main Office
No 54-2, Jalan Radin Anum 1
Bandar Baru Seri Petaling
57000 KUALA LUMPUR
MALAYSIA
Telephone:
+603 – 9057 7966 / +603 – 9059 2669
Fax No.:
+603 – 9059 4966
Status of Company:
Sendirian Berhad (100% Bumiputera)
Company Secretary:
Ikhwan Management
No 37-1, Jalan SCP 7
Senawang Commercial Park
70450 Seremban
Negeri Sembilan Darul Khusus
MOF Registration Codes
Created On Sunday, 10 June 2012 16:03
Written By Super User
Category: About Us
| NO | CODE | DETAILS |
| --- | --- | --- |
| 1 | 020600 | ALAT KELENGKAPAN PEJABAT DAN KEDIAMAN |
| 2 | 030200 | PERALATAN CEGAH KEBARAKARAN DAN KAWALAN KESELAMATAN |
| 3 | 040100 | PERALATAN PERHUBUNGAN/KOMUNIKASI - ALAT PERHUBUNGAN |
| 4 | 040200 | PERALATAN PERHUBUNGAN / KOMUNIKASI – ALAT BANTUAN MENGAJAR |
| 5 | 050200 | KELUARAN JAHITAN |
| 6 | 060100 | FOTOGRAFI DAN PERALATAN |
| 7 | 100200 | KIMIA DAN PERALATAN MAKMAL |
| 8 | 110200 | BAHAN BAKAR DAN PELINCIR |
| 9 | 130100 | KELENGKAPAN / KEMUDAHAN AWAM |
| 10 | 190102 | PESAWAT UDARA, BOT DAN KAPAL |
| 11 | 190201 | PESAWAT UDARA, BOT DAN KAPAL - BOT |
| 12 | 190203 | PESAWAT UDARA, BOT DAN KAPAL – ALATGANTI DAN KELENGKAPAN BOT/KAPAL |
| 13 | 190300 | PESAWAT UDARA, BOT DAN KAPAL – PERALATAN MARIN |
| 14 | 200200 | PERALATAN KEJURUTERAAN ELEKTRIK |
| 15 | 220109 | PERKHIDMATAN – PERKAKAS / SISTEM ELEKTRIK |
| 16 | 220202 | PERKHIDMATAN – JENTERA BERAT / KENDERAAN/ JENTERA |
| 17 | 220204 | PERKHIDMATAN – PENYEDIAAN PAMERAN / PENTAS |
| 18 | 220502 | PERKHIDMATAN – TENAGA PENGAJAR |
| 19 | 220900 | PERKHIDMATAN - MENJAHIT |